Meet Your Local Police
Department!
< BACK TO BLOG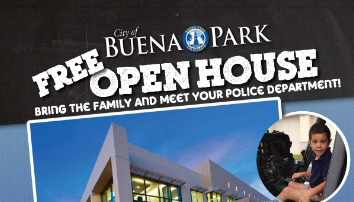 The City of Buena Park and the Buena Park Police Department will be holding our annual Open House on May 20, 2017 from 11:00-2:00. We will have City Hall tours, police station tours, demonstrations, and static displays, giving you a chance to see what we do and how we do it. You can also meet our wonderful personnel!

It is FREE to attend!